Details

Parent Category: Brands and bottlings
Created:

13 February 2007

Last Updated:

25 August 2012

Published:

13 February 2007

Hits:

6021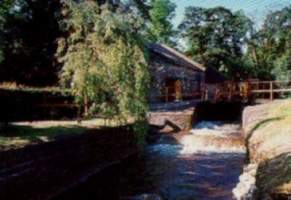 ---
BLAIR ATHOL
---
Location :
Blair Atholl (With a double 'l'), Pitlochry, Perthshire.
Now not at Blair Atholl, as its name suggests, the distillery is to be found on the southern approach road to Pitlochry, just off the main A9.
OS Sheet 43 ; Map reference NN 87 65 ; Latitude 3 50dg N, Longitude 56 45dg W
Region :
Highland Central. (Midlands) - Tayside Region.
Country :
Scotland
Type :
Highland
Distillery :
Blair Athol Distillery.
Pitlochry, Perthshire, PH16 5LY
TEL: 01796 472234 - FAX: 01796 473292
Easter-Sept, Mon-Sat: 0900.17.00. Sun: 12.00-17.00.
Oct-Easter, Mon-Fri: 09.00-17.00 (last tour at 16.00).
Dec-Feb, tours by appointment only.
Founded :
Aprox. 1825 (Alexander Connacher & Co.) The still trace its origin to 1798.
Extended in the 1970's.
Owner :
United Distillers plc.
Producer :
?
Water :
Kinnaird Burn and Ben Vrackie (Pitlochry) / Allt Dour (Burn of the Otter)
Remark :
The distillery was founded in the late 1790's at Pitlochry and the owners have always insisted on using Orkney peat, preferred for its young character.
The resulting whisky has a dry, sharp nose, becoming sweeter and creamier with some cereal notes, light caramel and heathery overtones. The flavour is smooth and sweet, with a gingery finish and and mossy overtones.

Here's a rip from www.whiskyweb.com :
Although originally founded almost 30 years earlier, the present distillery was established in 1826, when revived by John Robertson. It passed into the hands of John Conacher & company in 1827. It closed in 1932 and, although purchased by Arthur Bell & Sons the following year, it did not come into production again until 1949 after rebuilding. Extended from two to four stills in 1973. Now part of United Distillers plc.

Another rip from the Scotch Doc.:
Blair Athol Distillery was originally founded about 1798. The present distillery, which is located near Pitlochry, off Highway A9, about eleven miles south of the town of Blair Atholl (spelled with two l's), was established in 1826. Closed shortly thereafter in 1832, with extensive reconstruction in the interim, it did not commence production again until 1949. It doubled its production capacity to four stills in 1973. The entire area around Pitlochry was once a thriving whisky production center of activity with over thirty distilleries in production at one time. The water quality of Allt Dour Burn has a great reputation for quality that was publically praised by none other than Alfred Barnard in 1887 in his book "The Whisky Distilleries of the United Kingdom." Blair Athol is an excellent stop for the tourist. It has an excellent Visitors Center with a very educational media program that is part of the educational tour provided visitors.

From the book 'The Scottish Collection' Classic Malts by Carol P. Shaw :
Tasting notes : A light, fresh malt with dry notes, ahint of smokiness and strong fruit overtones, leading into a very smooth finish. Taste rating = 2-3
This is a picturesquely on a wooded hillside on the outskirts of the pretty Perthshire tourist centre of Pitlochry. Blair Athol is unusual in that it is twelve miles distant from the village after which it is named. Established in 1825, the distillery was bought by Bell in 1933 and sympatheticaally upgraded, although it did not produce again for another 16 years. It is now owned by United Distillers. Its water comes from the Allt Dour (Burn of the Otter) which flows past the distillery en route to the River Tummel.
---
BOTTLINGS
---
BLAIR ATHOL
Age :
8 Years Old
Vol :
40%
Price :
?
Remark :
None at present time.
---
BLAIR ATHOL
12 years old
Age :
12 Years Old
Vol :
43%
Price :
?
Remark :
(Avalible from United Distillers 12 Year Old. / Wm. Cadenhead from 13 to 23 Y.O.)
---

---
Here's a request from Kathy Michell
Who was Lady Murray of Blair Athol around 1650 she is one of my ancestors.
I myself found that she was married twice her second husband being a John Bright who died of typhus. She later married Joseph Bell. They left Scotland after the Battle of Culloden Moor in 1746 when the Clans were dissolved - went to Yorkshire to find work.
Cheers for the Orkney Peat!
Please help if you can, thanks.
Kathy Michell
---
LINKS..........
to official Blair Athol or related web pages.
United Distillers South Africa.
United Distillers Switzerland
With a Click able map to distilleries
United Distillers UK - Careers.
---
---
AWA
- Alternative Whisky Academy is a private, none-commercial, no-profit, none-selling whisky society.
| | |
| --- | --- |
| Site made by | |