Details

Parent Category: AWA Whisky News
Created:

09 September 2011

Last Updated:

07 May 2017

Published:

07 August 2011

Hits:

10437
---
Google claimed that someone was before us.
In fact we were first, but since we are a none-profit - we do not want to fight commercial companies.
We are independent and do NOT CHEAT others - money can buy Google.
Google can't buy us.
Farewell google app - do not want to support corrupt company
You can now Beta Test our new Android App - Called AWA Android Whisky App
Android Whisky App should appear on Android Market (Free) .. please test and give feed-back.
https://market.android.com/details?id=appinventor.ai_Gregers_inoue.awa
Scan to get it from Android Market.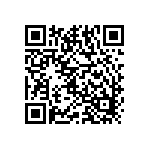 Description of the app :
Beta version
Version 0.08 added level and features.
Version 0.07 minor changes
Version 0.06 Minor bug change and added level to minigame/adventure
Beta version 0.05 Removing Scanning ocr barcode since code is changed and messed up the app. Search feature changed.
Added a minor very small game.. Should I continue ?
Beta version 0.04 not released due to Android 4.0.4 mess up
Beta version 0.03 (Released on market 14-Sep-2011)
Split up in multiple screens and added service messages.
Move to SD Card added.
-
Beta Version 0.02
Minor bug fixes.
Info that you need 3rd party barcode scanner like quick mart or similar (Feature removed again due to issues with Android 4.x.x changes.
-
Beta Version 0.01
Initial Version
You can EAN scan the barcode of your whisky .. and it will search on awa for further information about the whisky.
If the whisky is not found try to press the search WOL to search for the same barcode on whisky-online.
-
If you cant scan the barcode a second option is to type in and search..
... other features to come.. any suggestions ?
-
Tested on :
Android 4.0.4 Samsung Galaxy SII , Samsung Galaxy SIII, Samsung Tab.
Samsung Galaxy S2 - GT-I9100
Gingerbread. ( Android 2.3.3 ) and emulator.
---