Last night ended again without us closing Duffies bar so we had a wonderful morning, again enjoying breakfast at our great hotel Harbour Inn.
GI asked the hotel the night before if they could arrange transport for us by taxi to Laphroaig since the bus-schedule was uncoordinated with the distillery tour at 10:15 we were booked into. So after breakfast we went to the reception and asked how they were doing with taxi. Nothing was available but the service level and hospitality of the Harbour Inn knows no boundaries: up came the Hotel Manager and took us in his private car so we could make our appointment at Laphroaig. We cannot thank Harbour Inn enough for all their kindness and hospitality. The hotel is a true gem and we can only give it our highest praise and recommend it to everyone traveling to Islay. Great food, excellent service and a warm, welcoming atmosphere with an out-of-this-world hospitality unmatched by any other hotel I've ever stayed at.
Back to the whisky ?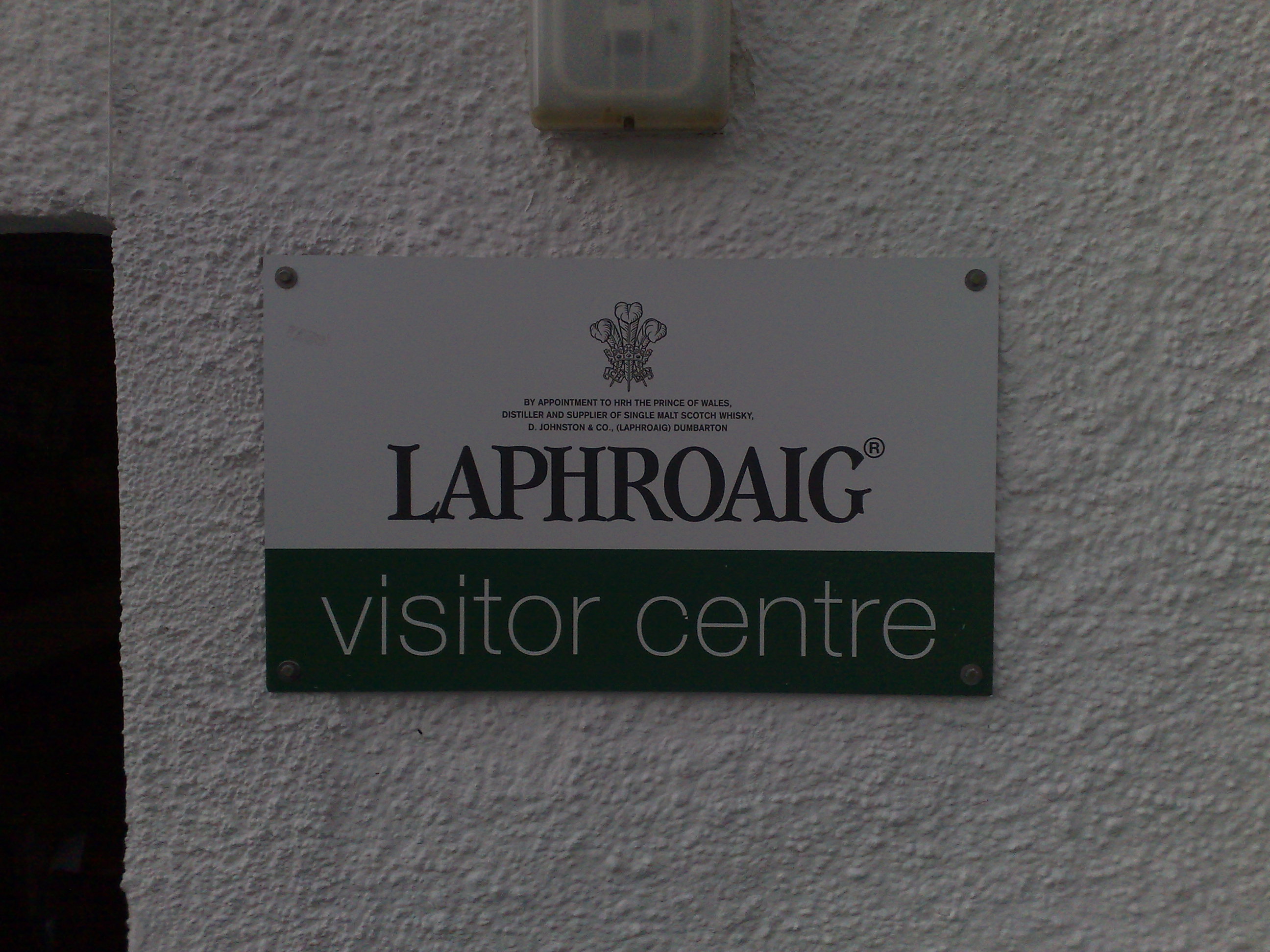 We arrived on time for our tour at Laphroaig and the tour was the best yet. Laphroaig's standard tour lasts 1½ hours where almost all the other still's tours last about 1 hour.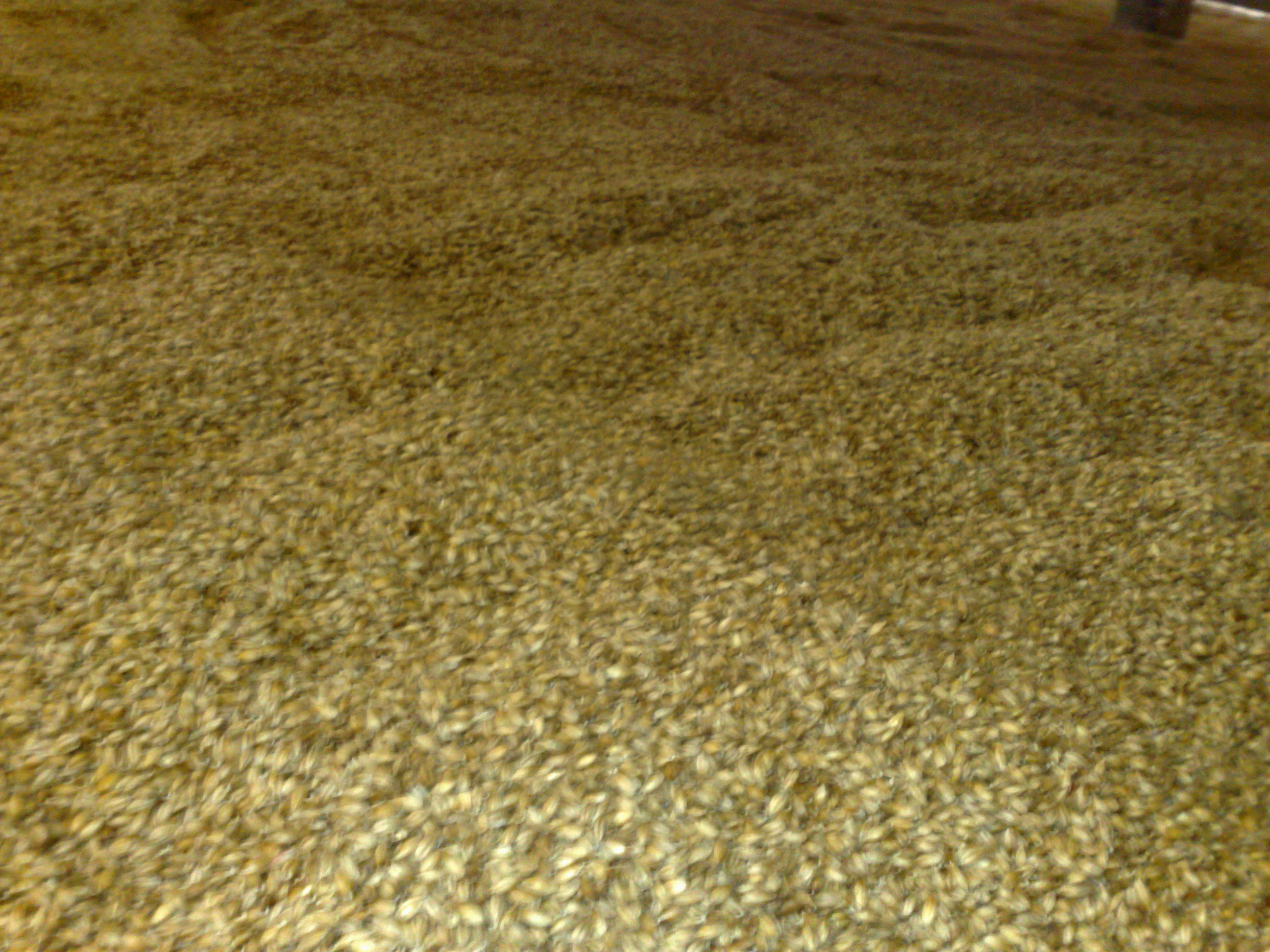 Finally FLOOT MALTING in progress and a kelm operating. Look forward to a lot of great pictures on the Laphroaig pages and in the special Islay section to come. Out tour guide, David Adams, was an experienced guy that had worked at the distillery since 1977. He could tell us practically everything and we enjoyed the tour tremendously. After asking both David and the girl at the visitors centre (whose name we never did catch) GI managed to charm the girl with his "big brown puppy-dog eyes" to allow us a wee look into warehouse #1. And again: getting into the warehouses around the different distilleries is something not to be missed. Unfortunately it is not really allowed due to Customs & Excise regulations (no duty has been paid on the spirit yet) but that is the true way of ending a tour of a distillery. We had a quick peek and took some more pictures that you can look forward to. We saw HRH Price Charles's very own cask of Laphroaig and that is documented as well. The dram at the end of the tour was the Quarter Cask and we enjoyed it at the Friends of Laphroaig Lounge at the distillery.
At the same time as the dram we were presented with our certificate and a wee miniature of Laphroaig that we, as FOL, had picked up our rent due. We also got to sample a special "only at the distillery" bottling and needles to say that found its way into both of our suitcases. CP also purchased GI's birthday present at the shop together with rugby shirts, pins, cups, jugs and a lot more merchandise. We had an absolutely fantastic time and whether this visit to Laphroaig is now the highlight of the tour or whether Ardbeg remains as champ is yet to be decided. Certainly the hospitality and friendliness of Ardbeg was more than matched by Laphroaig.
After having planted the Danish flag at our very own Friends of Laphroaig "Square foot of Islay" it was time to catch the bus back Bowmore where we had booked at tour at the Bowmore distillery at 15:00. There was perfect timing with the bus schedule and out appointment so we had time to put all our shopping at the room before we went to Bowmore.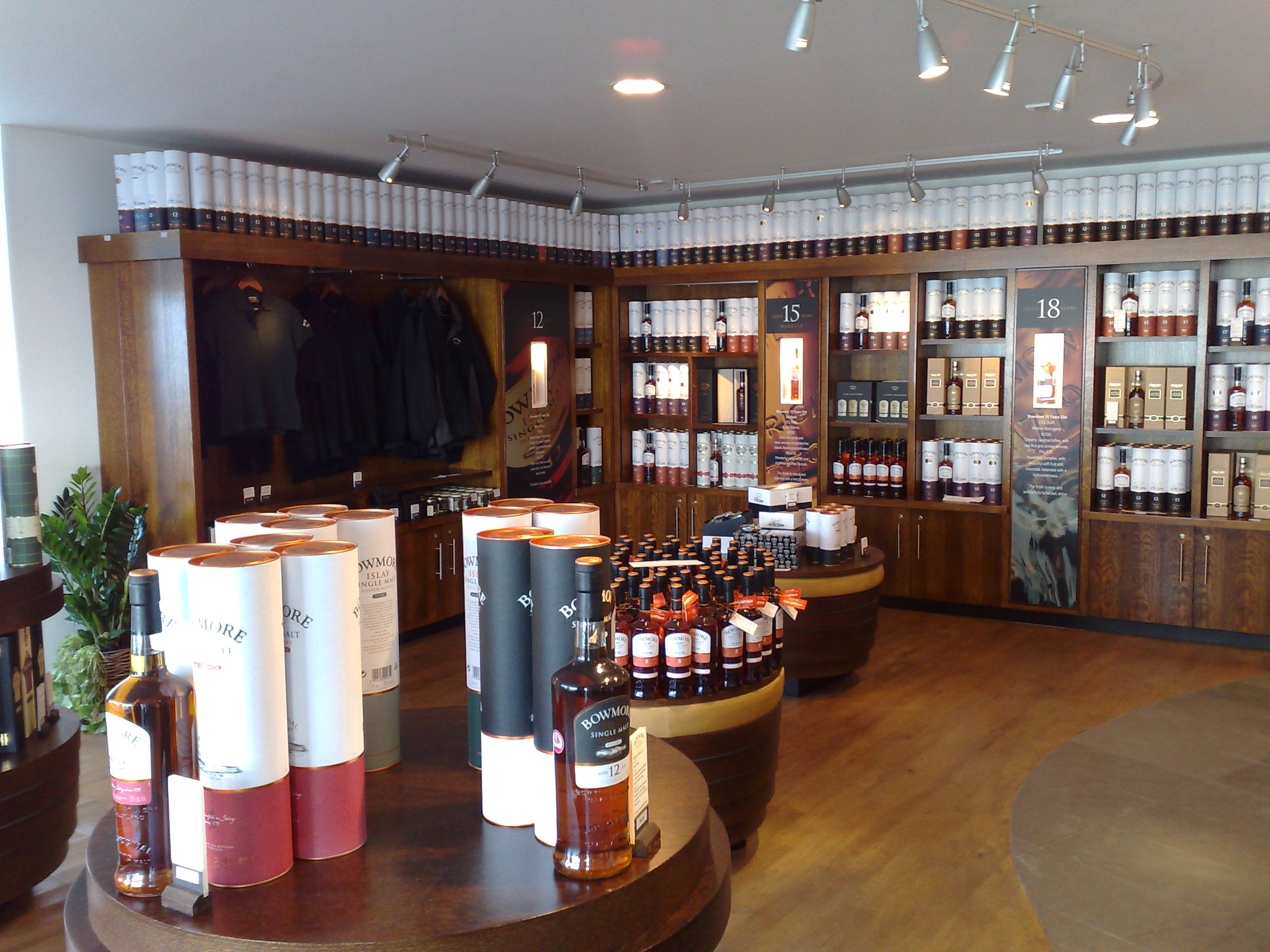 We had low expectations for Bowmore since we were unsuccessful at booking at Master Craft tour but all our expectations were put to shame! Our very charming and friendly guide, Heather, only had the two of us on the tour and she soon realized that we knew the whisky-making process and could avoid giving us information we already had. She concentrated on all the nerdy information we wanted such as size of the different stills, wash and so on, and GI and CP got to try our grading at the Floor Malting. So in 12 years time look for Bowmore whisky that was partially made by www.awa.dk. We were not allowed to use flash photography at Bowmore but lovely Heather was kindly blind a few times as you will be able to tell from some of the pictures coming to the Bowmore pages and to the special Islay section. At Bowmore distillery they know that all tours should include a warehouse-visit so it's a standard part of their tour. Unfortunately all the casks maturing were behind glass so we didn't have the chance to wonder around and look for ourselves. But Heather had one another ace up her sleeve: someone had left freshly distilled un-matured sprit at the warehouse so we got to sample that and it was frankly quite good! Such ended the tour at Bowmore and we went for a wee dram and a taste of the standard (heart) of Bowmore bottling – the 12 yo. But Heather had not run out of aces. She asked whether there were any other of the Bowmore expressions we wanted to sample and we both agreed that the "Distillery Only 8 yo" bottling was interesting. She couldn't find that particular bottle so we ended up with a 12 yo, a 15 yo Darkest, a 16 yo Port finish and an 18 yo. Oh, and of course an 8 yo too because Heather just went downstairs and picked up another fresh bottle for us to try. So suddenly we had a wee tasting at Bowmore – THANK YOU HEATHER. GI liked the 16 yo Port best and CP fell for the 15 yo Darkest. After having finished the tasting we went and spend some money at the Bowmore visitors centre and we shall not tell all here. Just that CP is looking forward to coming back to work and showing off his brand new Bowmore Distillery pc carrying bag.
Tonight we are again eating at the Lochside Hotel. Last night they disappointed us with a mediocre meal but we already have a table booked and tonight is "Jam Session" night at the Lochside so we shall enjoy music after the dinner.
Tomorrow we are switching hotel to the BridEnd Hotel trying that out for Merlot Tours too. Christine Logan is picking us up and then the trip will continue to Bruichladdich, Kilchoman and Port Charlotte distilleries.
This is GI and CP signing off from Islay…