Friday:
For once we didn't really have anything we HAD to see or anyplace we HAD to go. So we decided, after an excellent breakfast, to head for Lagavulin and see if we could get some of the pictures we weren't able to get at our first visit. The only slight catch was that we would have to spend over 3 hours at Lagavulin where we had been before.
We boarded the bus heading to Ardbeg in Bridgend without any problems whatsoever and had a good trip all 16 miles to Lagavulin.
We entered the visitors centre and were again greeted by Hazel who kindly gave us permission to wander around the distillery without a guide and take all the photos we wanted. There was just one condition: we weren't allowed into any of the buildings. So we started off wandering and soon found a lot of good shoots and GI also took a small hike up the beach to get a different angle on the distillery.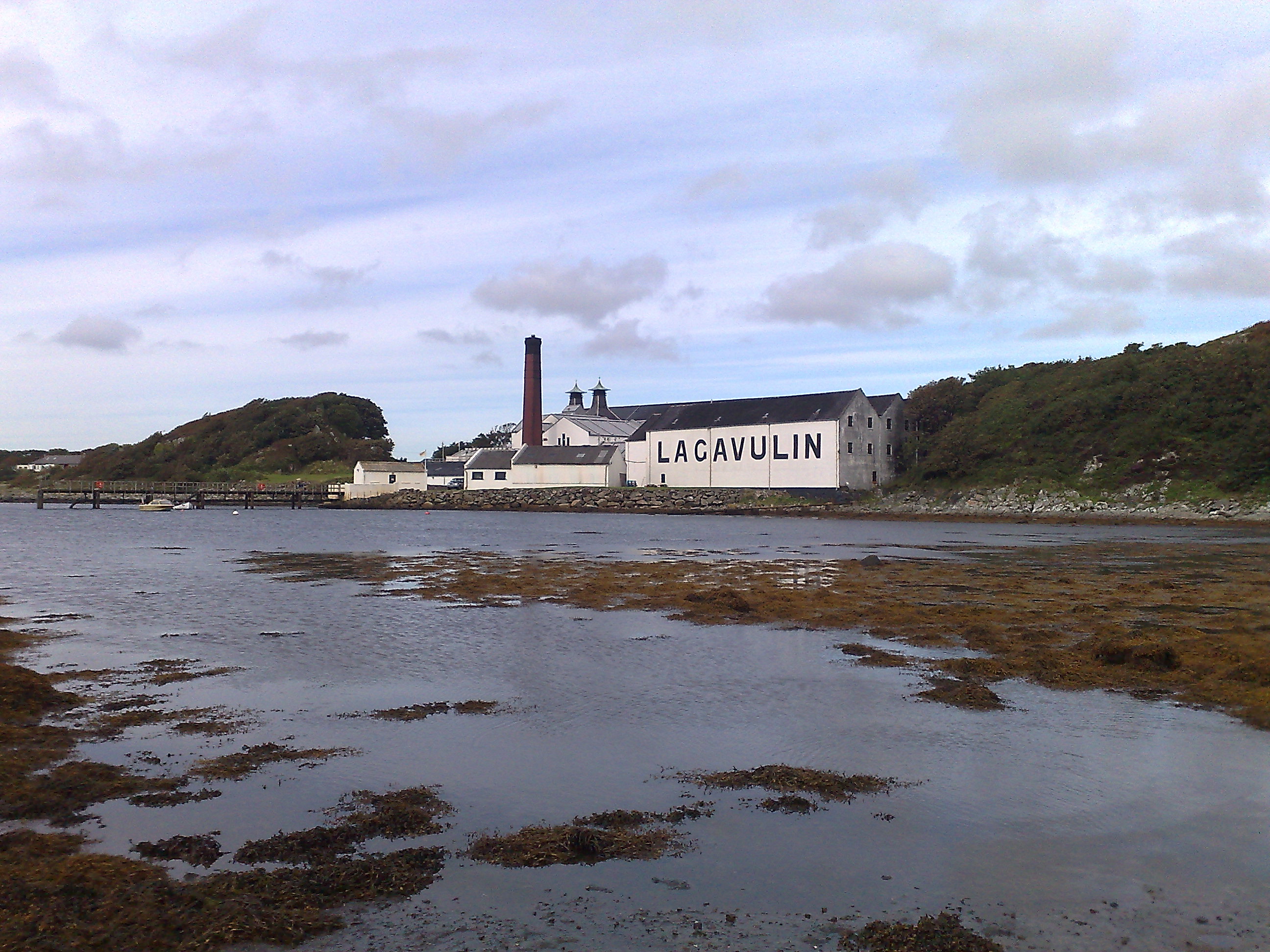 When we were standing outside the Still House a worker was kind enough to allow us to enter the building so we could get decent shots of the stills operating.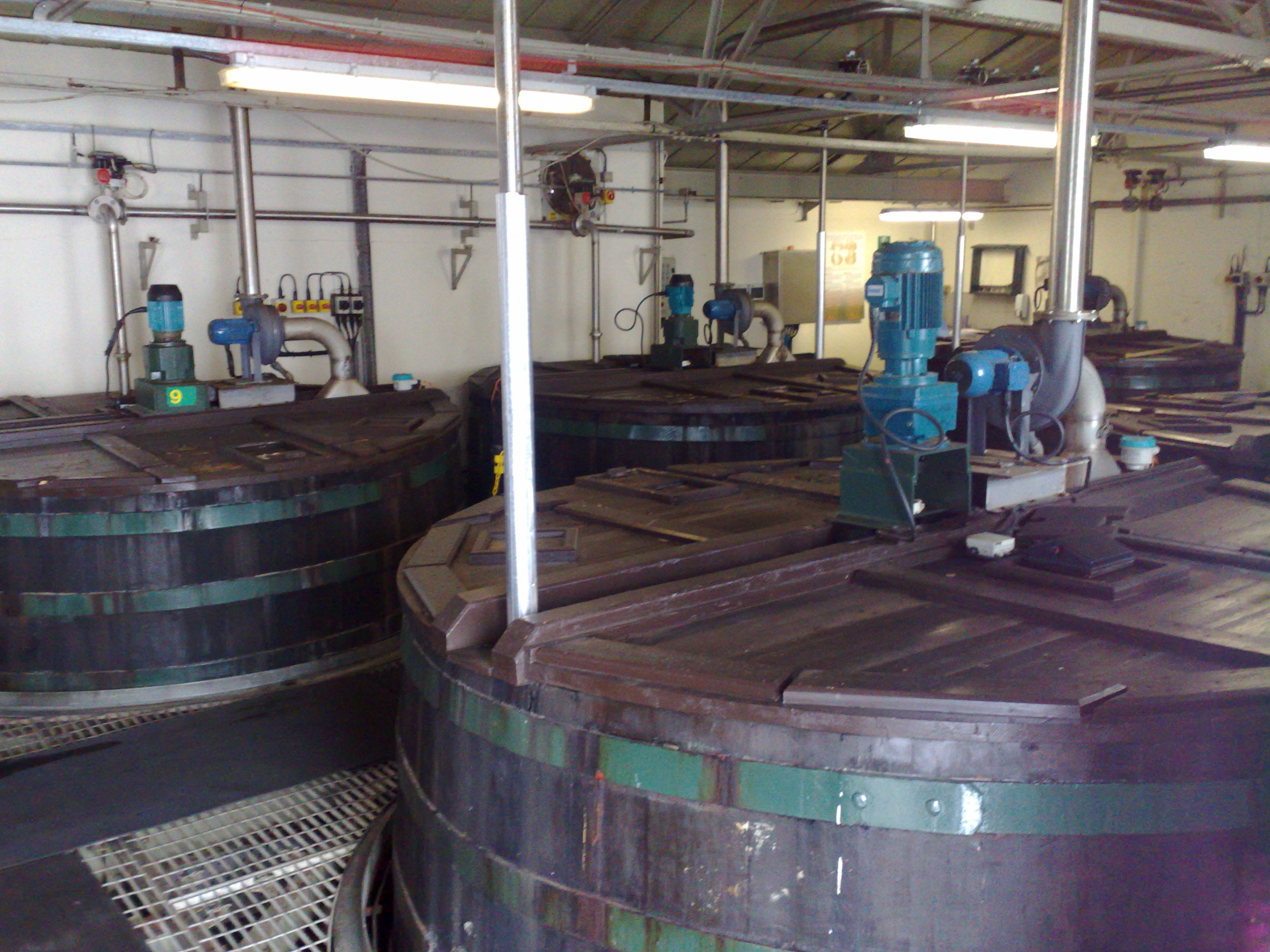 After finishing the photo-shooting we went back to the visitors centre and purchased the now mandatory water jug and pins and sat down for a wee moment to decide what to do next. We had spent about an hour at Lagavulin and had no intentions of staying for another 2 before catching the bus back to Port Ellen. After a quick chat we settled on walking the 1,5 kms to Ardbeg and maybe catch lunch there.
The walk was nice and not too long. Without really being surprised we met The Silver Bullet and Christine on the road to Ardbeg and she stopped her bus to have a wee chat with us and introduced us to her Japanese guests. You can spot Christine miles away by the enthusiastic way she waves at everyone and her never ending good mood seams to spread wherever she goes.
Arriving back at Ardbeg felt a little bit like returning home in some weird way. The wonderful staff at Ardbeg immediately recognized us and asked whether we were having a good time and getting all the information for our website we needed.
We sat down and had an excellent lunch at the Kilm Café at Ardbeg and were treated to a wee dram courtesy of Ardbeg.
Catching the bus back to Port Ellen where we decided to get off was easy and we walked back along the beach to Port Ellen Harbour from the Port Ellen maltings after thoroughly documenting the old still. We quickly discovered a local pub and in we went for a pint and a wee dram. It was nice to see a really local place where all the town's workers gathered to have a pint after getting the day off.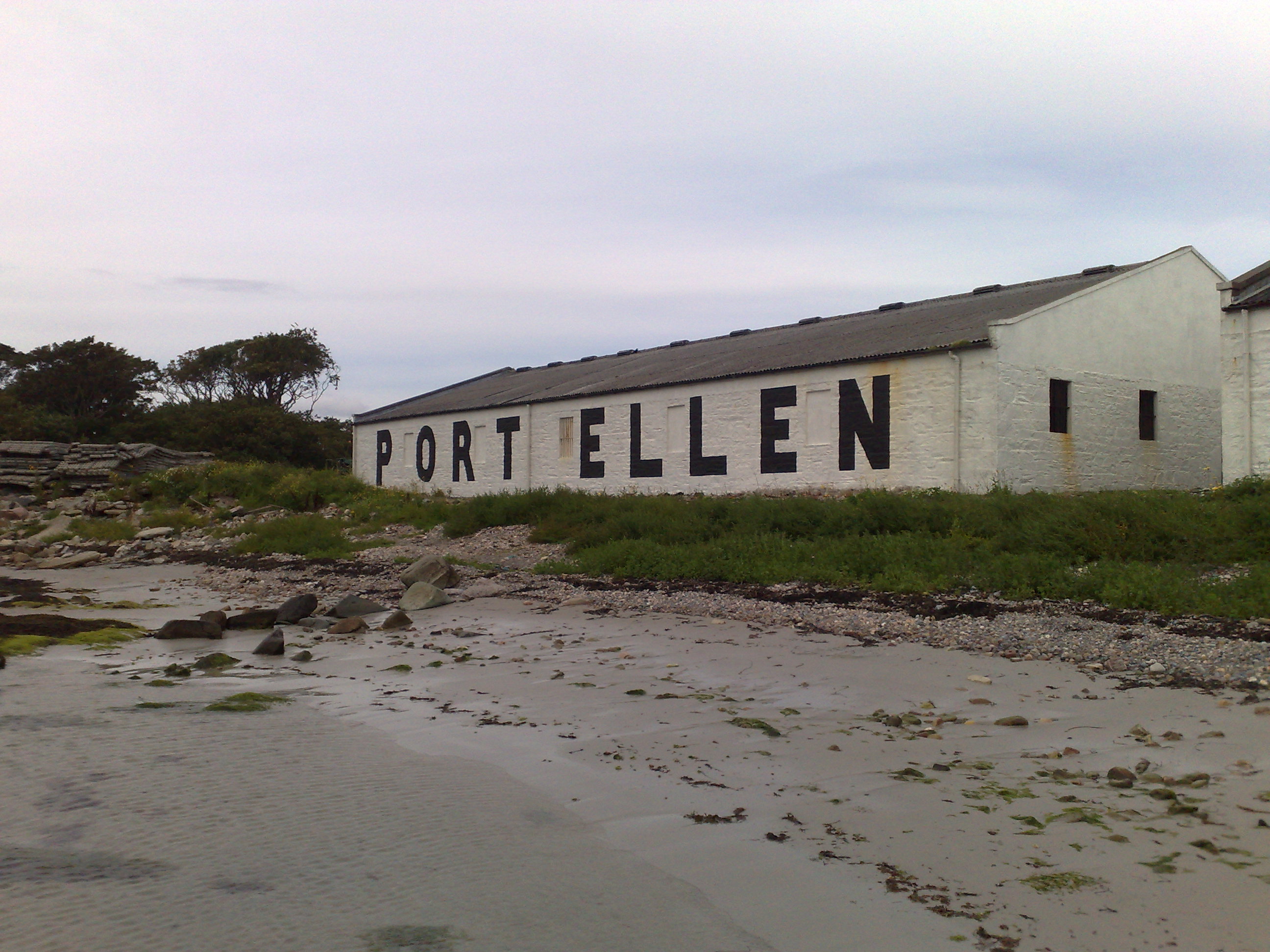 We caught the bus back to Bridgend (with a wee layover in Bowmore) and had the best dinner on our tour: two fantastically tender Islay fillet steaks recommended to us by the Estate Manager, Willis who is now also a very good contact point for Peter at Merlot Tours. Bridgend Hotel can easily be recommended  but do note that there is not really anything to do at Bridgend.
Such ended Friday and we are not looking forward to leaving Islay. We have been so well received and everyone has been so friendly that we would like to stay longer. For sure this is not the last time we visit Islay.
From Islay, this is GI and CP signing off.